I hope you'll join me on Monday November 18th as I begin an 7 day series on planning and pulling off a party in your home.
Just in time for the holidays!
See the entire series by clicking the photo:
The holidays are upon us!
Thanksgiving, Christmas and New Year's all offer opportunities for us to open our home and invite people over for a meal, dessert or a full blown party.
For a time of fellowship and a last hooray before the business of the holiday season is in full force I'm hosting a fall luncheon for some of my friends.

I'll be writing a series of post about how I plan and get ready for a party. I know some people are hesitant to open their home or maybe a little fearful. Showing hospitality and entertaining in your home doesn't have to be scary or overwhelming if you follow a few simple steps.
Whether you're hosting a shower, luncheon, a sit down dinner party or a family holiday party the steps to get ready are pretty much the same.

I show you what I did to get ready for my fall party. These ideas can be applied to any type of party you may want to host.
In this short series a few of the topic I'll cover are:
The Why, When and Who?
Answering these three questions will be the basis of your party and serve as a springboard for your planning.
Food and Drink
Don't spend all day in the kitchen. I have a few tricks for mixing ready made foods with a few special homemade goodies to make food prep a breeze. (Well almost a breeze:-)
Clean Enough is Good Enough
I'll share with you the simple way I get and keep my home ready for company without spending the day before (or the day of) the party scrubbing and sweeping and wearing myself out.
The Table
Paper plates or real china? Plastic wear or the good silver? Cloth or paper napkins? Buffet or sit down meal? Don't be overwhelmed. I'll share my ideas for setting a simple table and serving from a buffet.
Games Anyone?
Make a game plan for your party and add a few icebreakers or conversation starters to get the fun going.
Divide and Conquer
Ask for help! And other bits and pieces of advice to keep your sanity and enjoy your party.


Party Day!
I'll show you my luncheon and share some of the good, the bad, and the not so pretty of partying!
If you're hesitant to open your home or you do but feel overwhelmed it's my hope that by sharing my experience it may be a blessing to you.
I hope you'll join me!
Patti
See day 1 here. Why, When and Who.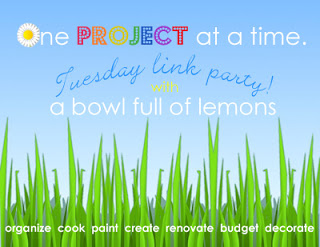 Hope in Every Season
Grace at Home